Association of textile designers
Elisabeth Kiss
Kristine Mandsberg
Rikke Hymøller Bjerg
Signe Møller Jensen
Marlene Klok
Laura Kirk
Ellinor Ericsson
Marie Hugsted
KONTEMPO
I'm the vice president of the Danish textile association Kontempo which is an association of textile designers working to raise awareness about contemporary textile work and practice. Kontempo opens the field of contemporary textiles and show the multifaceted approaches to the field. Moreover, we discuss the role of textiles in society and create awareness of the importance of textile and our special skills.
To open a dialogue about textiles Kontempo launched a series of exhibitions build around the question "Is This…"?
The first exhibition asked "Is This Textile?", the second "Is This Knit?" while the third and latest exhibition asked "Is This Colour?"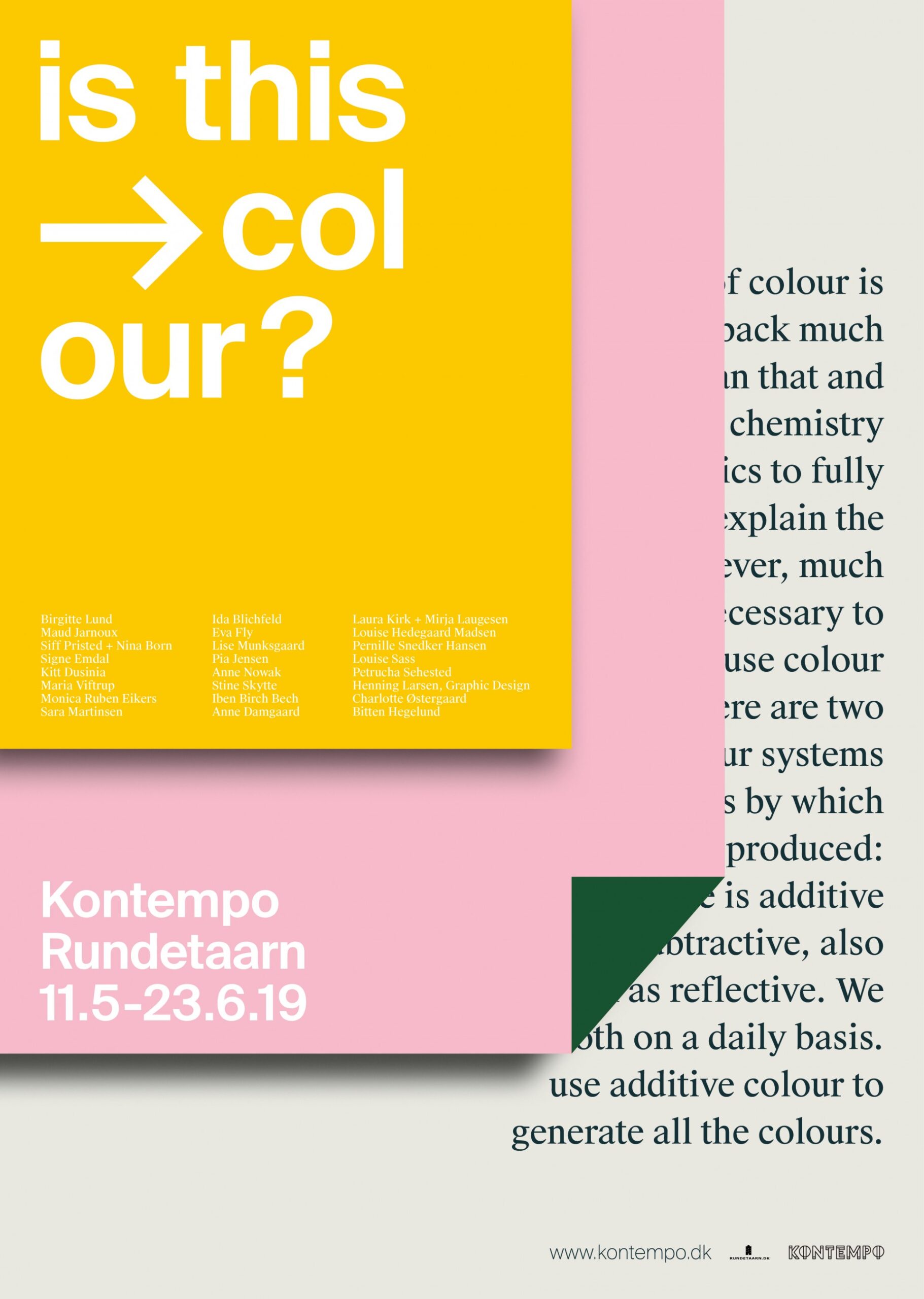 01
A questioning play on sensation, development and our understanding of textile design now and in the future. This is what met visitors at the exhibition "Is This Colour?" in the Round Tower's Library Hall, Copenhagen. Colours communicate immediately to us and affect our mood and actions. KONTEMPO invited all artistic professions to exhibit new works that examined the question "Is This Colour?". The works range from the colourful and expressive to the conceptual and subtle, and the exhibition includes guided tours, talks and a catalogue.
02
IsThisKnit are works that challenge the notion of knit by utilising the inherent properties and qualities of both material and technique. The works show vast diversity and use the core characteristics of knit as we witness the emergence of form and material in one singular process. Texture and structure become architecture, interlocking loops grow into narratives and whilst working both with and against softness, elasticity, gravity, weight and lightness new interpretations of what knit is, appear. As a whole the collected works do not only express certain things they also seek to develop and expand the field of knitting adding tactile knowledge, new expressions and show the unlimited potential of knit in an exuberant variety of applications.
We invite you; the audience to question what knit is, to discuss and to engage with the works.
KONTEMPO seeks to open the field of textile design and to show the multifaceted approaches to the area. With the exhibition IsThisKnit? the stitches have been cast and the yarn is unfurled for further dialogue…